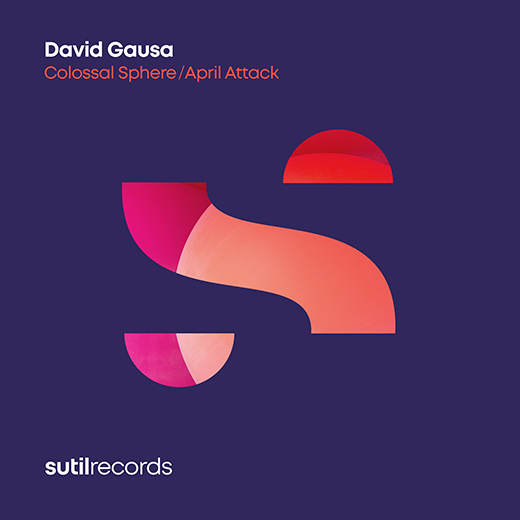 https://smarturl.it/SUTILMX038
DAVID GAUSA
releases the third project of his new era through the relaunched
SUTIL RECORDS
label,
being this EP
"COLOSSAL SPHERE / APRIL ATTACK"
the last release of his new tracks started during the first global lockdown of March-May 2020.
Premiered exclusively as ID at the live DJ set published on his
YouTube channel
that he performed at the legendary club
L'ATLANTIDA SITGES
where he was a resident, and later on his acclaimed official radio show / podcast
SUTIL SENSATIONS
, the first cut of the EP
"COLOSSAL SPHERE"
is the track that gives continuity to Gausa's renewed creative line, with the inclusion of frenetic eighth notes main bass line assisted by solid and strong drums. The track gives off its maximum grandeur on its breakdown, which uncovers an epic analog electronica main lead kind "arms in the air", ideal for a lighting and projections show in a big venue or festival.


On the 'b-side' we find "APRIL ATTACK", in which an electrofunk main bass line gives the strength to the track. Matched with arpeggiated synths that are uncovered at the main breakdown, it makes this piece suitable for pick time moments.

#SutilRecordsIsBack! With refreshed music sensations and emotions, not only to enjoy on the dance floors, but to set our lives to music at all times.