NEWS
News Feed


Become a patron of DAVID GAUSA's work at PATREON to become a PREMIUM LISTENER so you can enjoy EXCLUSIVE CONTENT that will never be publicly offered online anywhere. These are contents that can only be obtained privately by those who decide to give a small contribution of € 2 (Tier 1) or € 3 (Tier 2).
With both levels you support SUTIL SENSATIONS radio and all its history, and for this DAVID GAUSA will thank you with a personalized welcome video as a patron, and each month you will get the two editions of the show with full and extended format (2h per episode and up to 3h on special editions).
Those who subscribe to Tier 2 will also get SPECIAL SESSIONS, DJ MIXES and EXCLUSIVE CONTENT that will never be published as free content.
BECOME A PREMIUM LISTENER AND GET YOUR EXCLUSIVE CONTENT!

Click on the image to access >
Patreon.com/DavidGausa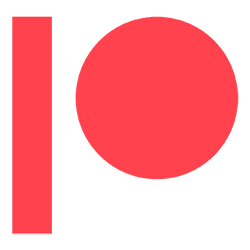 According to David:


Read more...
Next