SI DESEAS ESCUCHAR EL PROGRAMA EN SU FORMATO COMPLETO Y EXTENDED (2h POR CATÍTULO Y HASTA 3H EN EDICIONES ESPECIALES), HAZTE OYENTE PREMIUM EN >
PATREON.COM/DAVIDGAUSA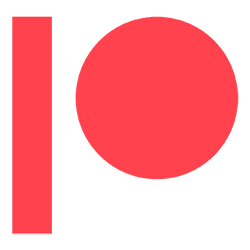 SUTIL SENSATIONS RADIO / Nº#425
20 ENERO 2023 / JANUARY 20th 2023
TRACKLIST


ÚLTIMOS GANADORES DE 2022
Y PRIMEROS PROYECTOS FUERTES DE 2023


HIGHLIGHTS OF THE LAST PART OF 2022
AND EARLY CONTENDERS IN 2023


Gorillaz feat. Tame Impala & Bootie Brown
'New Gold' (Dom Dolla Remix) - Parlophone UK
Sam Smith feat. Kim Petras 'Unholy' (Disclosure Mix) - EMI
Romy & Fred again.. 'Strong' - Young
The Blessed Madonna 'Serotonin Moonbeams' - Warner Records
Tiësto & Solardo feat. Poppy Baskcomb 'I Can't Wait' - Musical Freedom
Golden Features 'Vigil' - Foreign Family Collective
Skrillex, Fred again.. & Flowdan 'Rumble' - OWSLA/Atlantic
Leer Mas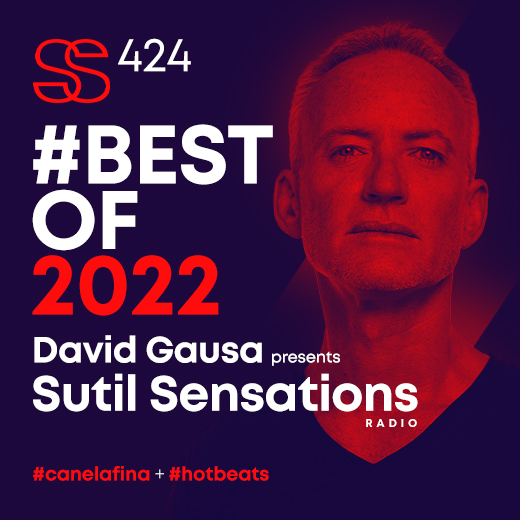 SI DESEAS ESCUCHAR LAS 4 HORAS Y 45 MINUTOS DE ESTE PROGRAMA ESPECIAL EN SU FORMATO COMPLETO Y SÚPER-EXTENDED, HAZTE OYENTE PREMIUM EN >
PATREON.COM/DAVIDGAUSA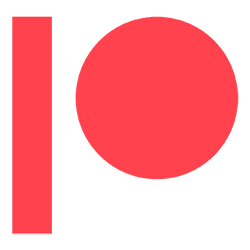 SUTIL SENSATIONS RADIO / Nº#424
29 DICIEMBRE 2022 / DECEMBER 29th 2022
TRACKLIST

#LOMEJORDE2022, nuestra selección personal...
#BESTOF2022, our personal selection...


THE CLUB MUSIC WINNERS OF THE YEAR (1)
LOS TEMAS CLUB GANADORES DE 2022 (1)
James Hype x Miggy Dela Rosa 'Ferrari' - Island / The Cross
Diplo & Miguel 'Don't Forget My Love' (taken from 'Diplo' LP) - Higher Ground
Kx5 (Kaskade & deadmau5) feat. Hayla 'Escape' - mau5trap
Emily Nash 'Garden' - Ministry Of Sound
Jamie Jones 'My Paradise' (Vintage Culture Remix) - Defected
Swedish House Mafia & Sting 'Redlight'
(taken from 'Paradise Again' LP) - Republic / Island / Track Of The Week on April 1st - N#412
Dom Dolla ft. Clementine Douglas 'Miracle Maker' - Three Six Zero
Anyma feat. Meg Myers 'Running Up The Hill' - 300 Entertainment / Afterlife
Eliza Rose & Interplanetary Criminal 'B.O.T.A. (Baddest Of Them All)' - Rosebud / Warner
Disco Lines 'BABY GIRL' - DISCO DISCO DISCO / Sony / Track Of The Week June 24th - N#416
Sunday Scaries x PiCKUPLiNES 'Chill Like That' - DamGood Music / Astralwerks
TERR 'Only For Tonight' - Phantasy Sound / Track Of The Week on November 4th - N#421
Lizzo 'About Damn Time' (Purple Disco Machine Remix) - Nice Life/Atlantic
Tensnake 'Coma Cat' (Purple Disco Machine Re-Work) - Defected
LF SYSTEM 'Afraid To Feel' - Warner / Track Of The Week on July 8th - N#417
Vintage Culture & Sonny Fodera feat. SHELLS 'Nightjar' - Defected
Disclosure x Zedd
'You've Got To Let Go If You Want To Be Free' - Apollo / Track Of The Week Feb. 4th - N#408
Fred again.. x Swedish House Mafia feat. Future 'Turn On The Lights again..' - Atlantic UK
Leer Mas

THE PENULTIMATE EPISODE OF 2022!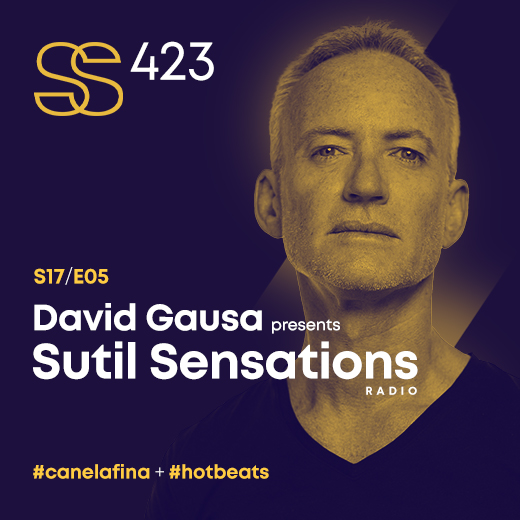 O ELIGE AQUÍ TU PLATAFORMA FAVORITA DE ESCUCHA:

>
https://linktr.ee/DavidGausa
<
SI DESEAS ESCUCHAR EL PROGRAMA EN SU FORMATO COMPLETO Y EXTENDED (+2h POR CATÍTULO Y HASTA +3H EN EDICIONES ESPECIALES), HAZTE OYENTE PREMIUM EN >
PATREON.COM/DAVIDGAUSA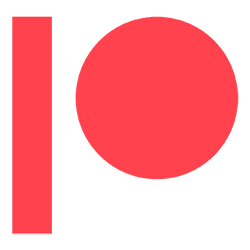 SUTIL SENSATIONS RADIO / Nº#423
9 DICIEMBRE 2022 / DECEMBER 9th 2022
TRACKLIST

Yotto Presents Something Good 'Rhythm of The Night' - Armada Music
John Summit feat. Hannah Boleyn 'Show Me' - Off The Grid
Gorillaz feat. Tame Impala & Bootie Brown 'New Gold' (Dom Dolla Remix) - Parlophone UK
Jen Payne, Kevin McKay 'Feed Your Soul' - Glasgow Underground
HUGEL x BLOND:ISH x Nfasis 'Tra Tra' - Warner Music Germany
Wuki 'Edge of Seventeen' - Thrive
Disco Lines 'Baby Girl' (George IV's UK Sunshine Flip) - Sony / Ministry of Sound
Franky Wah 'I Know You' (taken from 'This Is SHÈN' LP/Mixtape) - SHÈN


Leer Mas

1st SHOW 17th SEASON / A SPECIAL XL SHOW!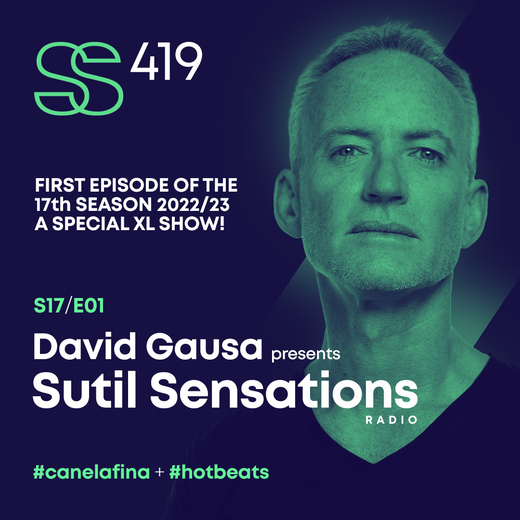 O ELIGE AQUÍ TU PLATAFORMA FAVORITA DE ESCUCHA:

>
https://linktr.ee/DavidGausa
<
SI DESEAS ESCUCHAR EL PROGRAMA EN SU FORMATO COMPLETO Y EXTENDED (+2h POR CATÍTULO Y HASTA +3H EN EDICIONES ESPECIALES), HAZTE OYENTE PREMIUM EN >
PATREON.COM/DAVIDGAUSA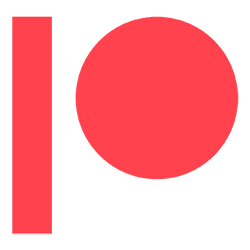 SUTIL SENSATIONS RADIO / Nº#419
7 OCTUBRE 2022 / OCTOBER 9th 2022

SUMMER 2022 MUSIC RECAP - TRACKLIST

Supermode 'Tell Me Why' (MEDUZA Extended Remix) - Axone
Ben Hemsley 'Erase Me' - Armada
John Summit & Guz feat. Stevie Appleton 'What A Life' - Off The Grid
ACRAZE ft. Cherish 'Do It To It' (A-BO Bootleg) - Unreleased
Jamie Jones 'My Paradise' (Vintage Culture Remix) - Defected
Fisher ft. Meryll 'Yeah The Girls' - Catch & Release
Tensnake 'Coma Cat' (Purple Disco Machine Re-Work) - Defected
Jaded & Carlita 'Zorro' - Higher Ground
Fred again.. x Swedish House Mafia feat. Future
'Turn On The Lights again..' - Atlantic Records UK

TEMAS DE LA SEMANA / TRACKS OF THE WEEK
Mau P 'Drugs From Amsterdam' - Repopulate Mars
Anyma & Chris Avantgarde 'Consciousness' (Eric Prydz Remix) - Afterlife


Leer Mas

Siguiente