BIOGRAPHY

Download Biography PDF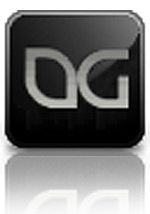 Club DJ, Radio DJ, Producer, Remixer, founder, owner, A&R and Label Manager of his own labels SUTIL RECORDS and SUTIL VOX… DAVID GAUSA, born in 70's in Barcelona, is one of the few privileged who made his passion his very way of life. A dream that didn't come true right away, but it took big doses of consistency, firmness and respect for Music.

If at 14 he won his first contest after remixing the classic 'Dub Be Good To Me' by BEATS INTERNATIONAL, the latest awards and nominations DAVID GAUSA has gotten acknowledge his good deeds through the waves: IBIZA DEEJAY AWARD (2001) and honoured DEEJAYMAG 2001 (Spanish Deejay Magazine) for his direct responsibility for spreading Clubber Sound through the waves; in DJ booth, he was NOMINATED AS THE BEST DEEJAY HOUSE and BEST DEEJAY IN SPAIN on various occasions; and for his discographical work on top of SUTIL RECORDS, he got the DEEJAYMAG 2005 to the best BREAKTHROUGH LABEL and also in 2006 he got the best BREAKTHROUGH LABEL (SGAE AWARD) for SUTIL VOX, both voted by the industry of this sector in Spain.

Since January 2007, DAVID GAUSA produces the Radio Show SUTIL SENSATIONS at LOCA FM, the num#1 Dance Radio Station produced by international Top Deejays born in Spain, mixing quality music and innovation with credibility. Exploring the whole GLOBAL CLUB VISION: PROGRESSIVE, ELECTRO, TECH, TRIBAL, DEEP&SOULFUL HOUSE, not forgetting the MINIMAL, TECHNO, BREAKS, TRANCE and ELECTRONIC MUSIC in general. In a short period on the air, SUTIL SENSATIONS turned a basic on the specialized Spanish Radio programmes.

More than 15 years in the profession, sessions in national and international Clubs, a long list of edited productions (by SONDOS-SUBLIMINAL RECORDS/USA, among others), Remixes and compilations (AMNESIA IBIZA, TECHNICS or SELECCION BASICA saga, and a lot more)… There's an endless list of reasons for DAVID GAUSA to be one of the most respected figures within Spanish Clubber scenario and to be acknowledged in crescendo in the international atmosphere.

Are you up to getting more about DAVID GAUSA's different facets?


Read more...