1st SHOW 17th SEASON / A SPECIAL XL SHOW!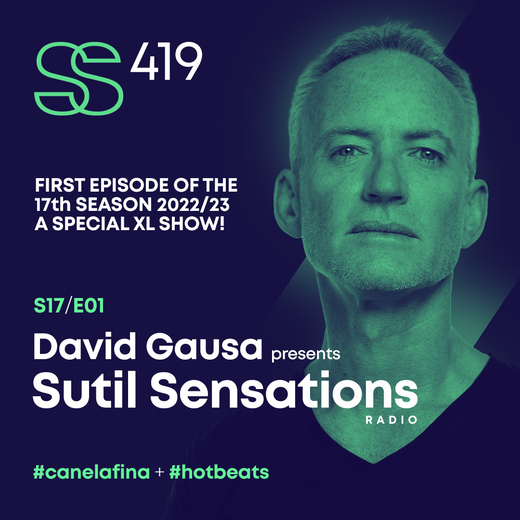 OR PICK YOUR FAVOURITE LISTENING PLATFORM HERE:
>
https://linktr.ee/DavidGausa
<
IF YOU WANT TO LISTEN TO THE SHOW IN ITS FULL AND EXTENDED FORMAT (+2h PER EPISODE AND UP TO +3H IN SPECIAL EDITIONS), BECOME A PREMIUM LISTENER ON
>
PATREON.COM/DAVIDGAUSA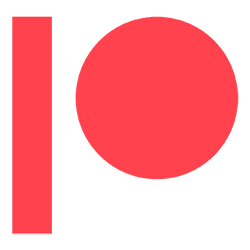 SUTIL SENSATIONS RADIO / Nº#419
OCTOBER 7th 2022

SUMMER 2022 MUSIC RECAP - TRACKLIST

Supermode 'Tell Me Why' (MEDUZA Extended Remix) - Axone
Ben Hemsley 'Erase Me' - Armada
John Summit & Guz feat. Stevie Appleton 'What A Life' - Off The Grid
ACRAZE ft. Cherish 'Do It To It' (A-BO Bootleg) - Unreleased
Jamie Jones 'My Paradise' (Vintage Culture Remix) - Defected
Fisher ft. Meryll 'Yeah The Girls' - Catch & Release
Tensnake 'Coma Cat' (Purple Disco Machine Re-Work) - Defected
Jaded & Carlita 'Zorro' - Higher Ground
Fred again.. x Swedish House Mafia feat. Future
'Turn On The Lights again..' - Atlantic Records UK

TRACKS OF THE WEEK
Mau P 'Drugs From Amsterdam' - Repopulate Mars
Anyma & Chris Avantgarde 'Consciousness' (Eric Prydz Remix) - Afterlife


Read more...

Become a patron of DAVID GAUSA's work at PATREON to become a PREMIUM LISTENER so you can enjoy EXCLUSIVE CONTENT that will never be publicly offered online anywhere. These are contents that can only be obtained privately by those who decide to give a small contribution of € 2 (Tier 1) or € 3 (Tier 2).
With both levels you support SUTIL SENSATIONS radio and all its history, and for this DAVID GAUSA will thank you with a personalized welcome video as a patron, and each month you will get the two editions of the show with full and extended format (2h per episode and up to 3h on special editions).
Those who subscribe to Tier 2 will also get SPECIAL SESSIONS, DJ MIXES and EXCLUSIVE CONTENT that will never be published as free content.
BECOME A PREMIUM LISTENER AND GET YOUR EXCLUSIVE CONTENT!

Click on the image to access >
Patreon.com/DavidGausa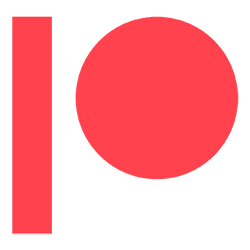 According to David:


Read more...
DAVID GAUSA presents
SUTIL SENSATIONS RADIO / Nº#3400
JUNE 23rd 2021 (Spoken in Spanish)

A very special show celebrating
The #SutilSensations400 Episode!
And the last edition of the 15th season 2020/21
A 3hours special show


OR PICK YOUR FAVOURITE LISTENING PLATFORM HERE:
>
https://smarturl.it/SutilSensations
<
Shouse 'Love Tonight' (Vintage Culture & Kiko Franco Remix) - Hell Beach
BURNS 'Talamanca' - FFRR
Yousef & The Angel 'Float Away' (CamelPhat Remix) - FFRR
HOSH feat. Jalja 'Tighter' - Ministry Of Sound / Three Six Zero
Faithless ft. Suli Breaks & Jazzie B 'Innadadance' (MEDUZA Remix) - BMG
Purple Disco Machine 'Playbox' - Sweat It Out
Diplo & Damian Lazarus feat. Jungle 'Don't Be Afraid' - Mad Decent / Because Music
Men I Trust 'Lauren' (Oden & Fatzo Edit) - Sake
DJ Tennis 'Atlanta' (taken from 'Monday Dreamin' Green EP') - CircoLoco
Piem & Annna '19' - DFTD
Swedish House Mafia 'It Gets Better' - Republic Records/Universal
Read more...