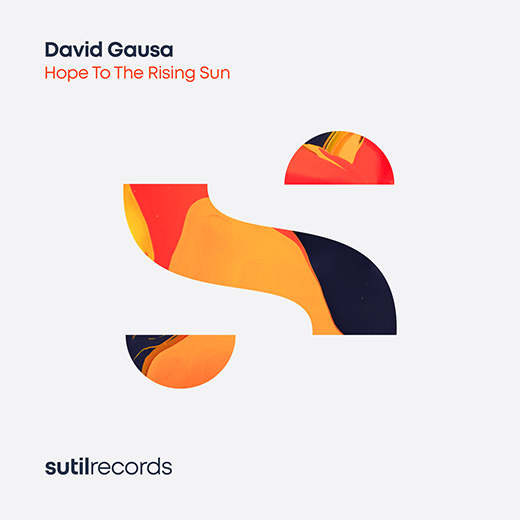 After a 6 year hiatus, SUTIL RECORDS is happy to say that IS BACK! Barcelona's legendary electronic dance label is back with a new era and sound, with a new musical direction and renewed image, and with tons of enthusiasm and desire to face new projects.
Read more...
DAVID GAUSA presents SUTIL SENSATIONS
DECEMBER 29th 2020 (Spoken in Spanish)


#BESTOF2020 - Our personal selection...
#LOMEJORDE2020 - Nuestra selección personal...





THE CLUB MUSIC WINNERS OF THE YEAR (1)
Purple Disco Machine & Sophie and the Giants 'Hypnotized' (Club Dub Mix) - Sweat It Out
Claptone & Mylo 'Drop The Pressure' - Different
PAX & Rui Da Silva 'Touch Me' - Nothing Else Matters
Maur feat. Faber 'Set You Free' - Sola
Love Regenerator x Steve Lacy
'Live Without Your Love' - Defected - Track Of The Week on July 24th
ARTBAT feat. Sailor & I 'Best of Me' - Metaphysical - Track Of The Week on October 2nd
Mr. Tophat 'Time Lapse'
(DJ Tennis Disko Bang Club Mix) - Life And Death - Track Of The Week on March 6th
Bonobo & Totally Enormous Extinct Dinosaurs
'Heartbreak' - OUTLIER - Track Of The Week on October 23rd
Louie Vega & The Martinez Brothers with Marc E. Bassy
'Let It Go' (Dom Dolla Remix) - Defected
Caribou 'Never Come Back' - City Slang
Logic1000 'Perfume' - Therapy
Elderbrook 'Numb' (VIP Mix) - Parlophone/Big Beat
London Grammar 'Baby It's You' (Kölsch Version) - Ministry of Sound
Disclosure ft. Fatoumata Diawara
'Douha (Mali Mali)' (taken from 'Energy' artist album) - Island/Capitol
Paul Kalkbrenner 'Parachute' - B1
Budakid 'Walkman' - Exploited
Cristoph 'Sleepless Nights' - Truesoul
Honey Dijon feat. Hadiya George 'Not About You' - Classic
VER:WEST '5 Seconds Before Sunrise' - AFTR:HRS

Read more...
DAVID GAUSA presents SUTIL SENSATIONS
JULY 28th 2016 (Spanish Edition)


#BestOfSutilSensationsDecade
#LoMejorDeLaDecadaSutilSensations


Last Show of 10th Season / Último programa 10ª Temporada




BEST OF 2007
Djuma Soundsystem 'Les Djins' (Trentemoller Remix) - Get Physical
Pier Bucci 'Hay Consuelo' (Samim Rmx) - Crosstown Rebels
Deadmau5 'Not Exactly' - mau5trap
Pryda 'Europa' - Pryda

Paul Jackson 'The Non-Stop' (David Gausa and David Tort Remixes) - Sutil Records

BEST OF 2008:
Sia 'The Girld You Lost To Cocaine' (Sander Van Doorn Remix) - Doorn/Tiger
Mark Knight & Funkagenda "Man With The Red Face" - Toolroom
MGMT 'Kids' (Soulwax Remix) - Columbia
Deadmau5 Ft. Kaskade 'I Remember' - Mau5trap
Hercules & Love Affair 'Blind' (Frankie Knuckles Rmx) - DFA
Groove Armada 'Love Sweet Sound' - Columbia/Strictly Rhythm
Grace Jones 'William's Blood' (Aeroplane Remix) - Wall Of Sound


Read more...