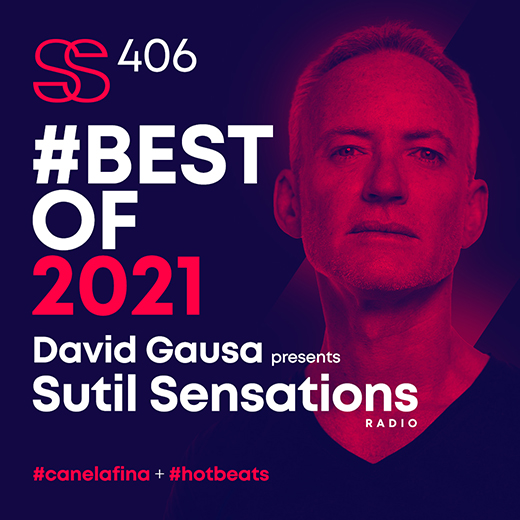 SI DESEAS ESCUCHAR LAS CASI 4 HORAS Y MEDIA DE ESTE PROGRAMA ESPECIAL EN SU FORMATO COMPLETO Y SÚPER-EXTENDED, HAZTE OYENTE PREMIUM EN >
PATREON.COM/DAVIDGAUSA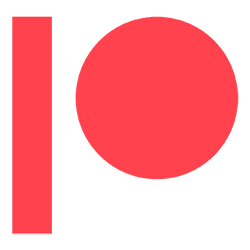 SUTIL SENSATIONS RADIO / Nº#406
30 DICIEMBRE 2021 / DECEMBER 30th 2021
TRACKLIST

#LOMEJORDE2021, nuestra selección personal...
#BESTOF2021, our personal selection...


THE CLUB MUSIC WINNERS OF THE YEAR (1)
LOS TEMAS CLUB GANADORES DE 2021 (1)
Fred Again.. & The Blessed Madonna 'Marea' (We've Lost Dancing)
(taken from 'Actual Life' artist album) - Atlantic - Track Of The Week on April 9th / N#397
London Grammar 'Lose Your Head' (CamelPhat Remix) - Ministry of Sound
Rufus Du Sol 'Next To Me' (Vintage Culture Extended Remix) - Rose Avenue/Reprise
Gorgon City & DRAMA 'You've Done Enough' - Positiva/Astralwerks
Oden & Fatzo 'Lauren' - Ministry Of Sound/Columbia
Sofia Kourtesis 'La Perla' (taken from 'Fresia Magdalena' EP) - Technicolour/Ninja Tune
Purple Disco Machine 'Playbox' (taken from 'Exotica' artist album) - Sweat It Out
Jaded 'Welcome To The People' - Higher Ground
Love Regenerator x Eli Brown 'We Can Come Together' - Sony
Anish Kumar & Barry Can't Swim 'Blackpool Boulevard' - Technicolour
Ben Bohmer & Tinlicker feat. Felix Raphael 'Run Away' - Anjunadeep
Fred Again.. 'Faisal (Envelops Me)' (taken from 'Actual Life 2' artist album) - Atlantic Records -
Track Of The Week on December 3rd / N#405
Jungle 'Keep Moving' (The Blessed Madonna Remix) - Caiola Records/AWAL
Disclosure 'In My Arms' (taken from 'Never Enough' EP) - Disclosure
Dusky 'Local Newspaper' (taken from 'JOY' artist album) - 17 Steps
Logic1000 'I Won't Forget' - Therapy
Honey Dijon feat. Annette Bowen & Nikki-O 'Downtown' - Classic
Swedish House Mafia 'It Gets Better' - Republic Records/Universal


Leer Mas



Hazte mecenas del trabajo de DAVID GAUSA en PATREON para convertirte en OYENTE PREMIUM y así poder disfrutar de CONTENIDOS EXCLUSIVOS que nunca se van a ofrecer públicamente online en ninguna parte. Son contenidos que solo pueden obtener de forma privada aquellos que deciden dar una pequeña aportación de 2€ (Nivel 1) o 3€ (Nivel 2).

Con ambos niveles das apoyo a SUTIL SENSATIONS radio y toda su trayectoria, y por ello DAVID GAUSA te dará las gracias con un vídeo personalizado de bienvenida como mecenas, y cada mes obtendrás las dos ediciones del programa con formato completo y extended (2h por capítulo y hasta 3h en ediciones especiales).

Aquellos que se suscriban al Nivel 2, además recibirán SESIONES INÉDITAS, DJ MIXES y CONTENIDO EXCLUSIVO que nunca se va a publicar como contenido libre.


CONVIÉRTETE EN OYENTE PREMIUM Y HAZTE CON TUS CONENIDOS EXCLUSIVOS!
Haz click en la imagen para acceder a >
Patreon.com/DavidGausa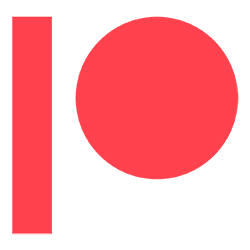 David Gausa dice:


Leer Mas
DAVID GAUSA presents
SUTIL SENSATIONS RADIO / Nº#400
23 JULIO 2021 / JULY 23rd 2021


A very special show celebrating
The #SutilSensations400 Episode!
And the last edition of the 15th season 2020/21

Un capítulo muy especial celebrando el
Episodio #SutilSensations400!
Y la última edición de la 15ª temporada 2020/21

A 3hours special show - Capítulo especial de 3horas




O ELIGE AQUÍ TU PLATAFORMA FAVORITA DE ESCUCHA:
>https://smarturl.it/SutilSensations<


Shouse 'Love Tonight' (Vintage Culture & Kiko Franco Remix) - Hell Beach
BURNS 'Talamanca' - FFRR
Yousef & The Angel 'Float Away' (CamelPhat Remix) - FFRR
HOSH feat. Jalja 'Tighter' - Ministry Of Sound / Three Six Zero
Faithless ft. Suli Breaks & Jazzie B 'Innadadance' (MEDUZA Remix) - BMG
Purple Disco Machine 'Playbox' - Sweat It Out
Diplo & Damian Lazarus feat. Jungle 'Don't Be Afraid' - Mad Decent / Because Music
Men I Trust 'Lauren' (Oden & Fatzo Edit) - Sake
DJ Tennis 'Atlanta' (taken from 'Monday Dreamin' Green EP') - CircoLoco
Piem & Annna '19' - DFTD
Swedish House Mafia 'It Gets Better' - Republic Records/Universal
Leer Mas

15th SHOW OF THE 16th SEASON 2021/22



SI DESEAS ESCUCHAR EL PROGRAMA EN SU FORMATO COMPLETO Y EXTENDED (+2h POR CATÍTULO Y HASTA +3H EN EDICIONES ESPECIALES), HAZTE OYENTE PREMIUM EN >
PATREON.COM/DAVIDGAUSA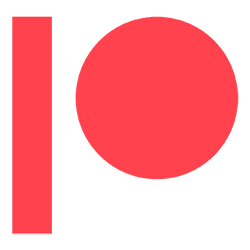 SUTIL SENSATIONS RADIO / Nº#415
10 JUNIO 2022 / JUNE 10th 2022
TRACKLIST

B Beat Girls 'For The Same Man' (Nic Fanciulli Remix) - Defected
Kx5 (Kaskade & deadmau5) feat. Hayla 'Escape' (John Summit Remix) - mau5trap
The Pressure 'The Chills' - AFTR:HRS
Disco Lines 'BABY GIRL' - White
Planet Funk 'Chase The Sun' (Odd Mob Remix) - Tinted Records
K-Klass feat. Bobbi Depasois 'Rhythm Is A Mystery'
(30th Anniversary Remixes - Harry Romero Remix) - Klass Action
The Martinez Brothers & Gordo ft. Rema 'Rizzla' - Cuttin' Headz
Adam Port & Alan Dixon 'Forms Of Love' - Keinemusik


Leer Mas