DAVID GAUSA presents
SUTIL SENSATIONS RADIO / Nº#396
19 MARZO 2021 / MARCH 19th 2021



O ELIGE AQUÍ TU PLATAFORMA FAVORITA DE ESCUCHA:
>https://smarturl.it/SutilSensations<


Shygirl 'TASTY' (Boys Noize Remix) - Because Music
Obskür 'Bayside' - FFRR
Trans-X 'Living On Video' (Claptone Remix) - Unidisc
Secondcity x Paul Woolford feat. Andrea Martin 'All I Want' (Floorplan Remix) - Black Butter
Sofia Kourtesis 'La Perla' (taken from 'Fresia Magdalena' EP) - Technicolour/Ninja Tune
Chromatics 'Shadow' (Maceo Plex Remix) - Italians Do It Better
Solomun feat. TNA 'Tuk Tuk' (taken from a forthcoming artist album) - NINL-BMG
Jaden Tomson 'Closer' - Three Six Zero
Leer Mas
DAVID GAUSA presents SUTIL SENSATIONS
29 DICIEMBRE 2020 / DECEMBER 29th 2020

#LOMEJORDE2020 - Nuestra selección personal...
#BESTOF2020 - Our personal selection...








LOS TEMAS CLUB GANADORES DE 2020 (1) /
THE CLUB MUSIC WINNERS OF THE YEAR (1)
Purple Disco Machine & Sophie and the Giants 'Hypnotized' (Club Dub Mix) - Sweat It Out
Claptone & Mylo 'Drop The Pressure' - Different
PAX & Rui Da Silva 'Touch Me' - Nothing Else Matters
Maur feat. Faber 'Set You Free' - Sola
Love Regenerator x Steve Lacy
'Live Without Your Love' - Defected - Track Of The Week on July 24th
ARTBAT feat. Sailor & I 'Best of Me' - Metaphysical - Track Of The Week on October 2nd
Mr. Tophat 'Time Lapse'
(DJ Tennis Disko Bang Club Mix) - Life And Death - Track Of The Week on March 6th
Bonobo & Totally Enormous Extinct Dinosaurs
'Heartbreak' - OUTLIER - Track Of The Week on October 23rd
Louie Vega & The Martinez Brothers with Marc E. Bassy
'Let It Go' (Dom Dolla Remix) - Defected
Caribou 'Never Come Back' - City Slang
Logic1000 'Perfume' - Therapy
Elderbrook 'Numb' (VIP Mix) - Parlophone/Big Beat
London Grammar 'Baby It's You' (Kölsch Version) - Ministry of Sound
Disclosure ft. Fatoumata Diawara
'Douha (Mali Mali)' (taken from 'Energy' artist album) - Island/Capitol
Paul Kalkbrenner 'Parachute' - B1
Budakid 'Walkman' - Exploited
Cristoph 'Sleepless Nights' - Truesoul
Honey Dijon feat. Hadiya George 'Not About You' - Classic
VER:WEST '5 Seconds Before Sunrise' - AFTR:HRS

Leer Mas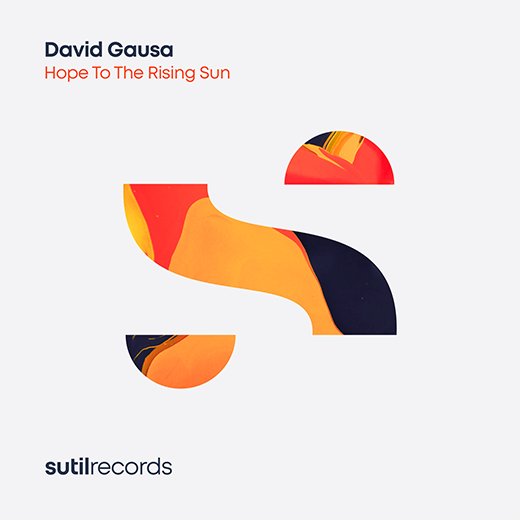 Tras una pausa de seis años SUTIL RECORDS se complace en decir que IS BACK! Regresa el sello discográfico de música electrónica con una nueva era y sonido, con una nueva dirección musical y una imagen renovada, y con mucha ilusión y ganas de

afrontar nuevos proyectos.




Leer Mas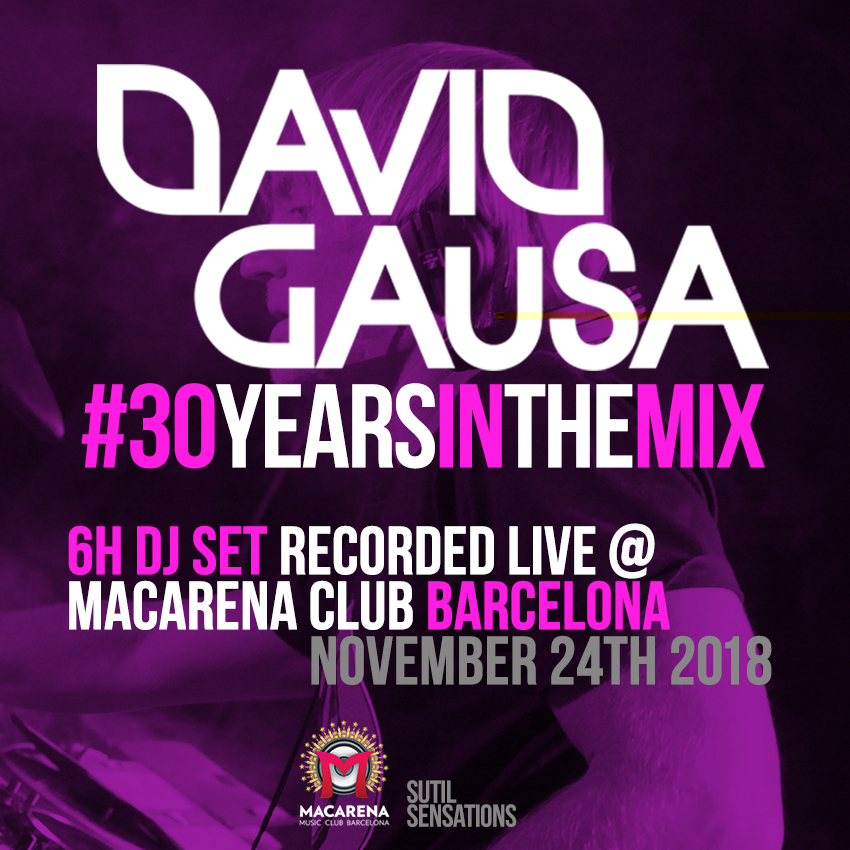 El pasado sábado 24 de Noviembre de 2018, DAVID GAUSA celebró sus 30 años como DJ realizando un DJ set en vivo de 6 horas de duración llamado #30YEARSINTHEMIX - 1988/2018 en el legendario MACARENA CLUB BARCELONA. Una sesión

que se inicia con una selección de grandes clásicos, y evoluciona fusionando sonidos actuales con algunos de los clásicos que más le han influenciado durante su trayectoria.



Tal y como prometió en su programa de radio SUTIL SENSATIONS, hay sorpresa en relación a este DJ mix..., ahora quiere compartirlo y regalártelo!

360 minutos de tremendos #HotBeats y muuuuuuucha #CanelaFina, sin duda un auténtico journey/viaje musical-aniversario ;-)
Press play & enjoy!

Escúchalo y plasma tu comentario a través de la página oficial de MIXCLOUD de DAVID GAUSA, y si lo deseas te lo puedes descargar a continuación!




También puedes escucharlo y dejar tu feedback en la página oficial de SOUNDCLOUD de DAVID GAUSA: