DAVID GAUSA presents
SUTIL SENSATIONS RADIO / Nº#396
MARCH 19th 2021 (Spoken in Spanish)




OR PICK YOUR FAVOURITE LISTENING PLATFORM HERE:
>
https://smarturl.it/SutilSensations
<
Shygirl 'TASTY' (Boys Noize Remix) - Because Music
Obskür 'Bayside' - FFRR
Trans-X 'Living On Video' (Claptone Remix) - Unidisc
Secondcity x Paul Woolford feat. Andrea Martin 'All I Want' (Floorplan Remix) - Black Butter
Sofia Kourtesis 'La Perla' (taken from 'Fresia Magdalena' EP) - Technicolour/Ninja Tune
Chromatics 'Shadow' (Maceo Plex Remix) - Italians Do It Better
Solomun feat. TNA 'Tuk Tuk' (taken from a forthcoming artist album) - NINL-BMG
Jaden Tomson 'Closer' - Three Six Zero
Read more...
DAVID GAUSA presents SUTIL SENSATIONS
DECEMBER 29th 2020 (Spoken in Spanish)


#BESTOF2020 - Our personal selection...
#LOMEJORDE2020 - Nuestra selección personal...





THE CLUB MUSIC WINNERS OF THE YEAR (1)
Purple Disco Machine & Sophie and the Giants 'Hypnotized' (Club Dub Mix) - Sweat It Out
Claptone & Mylo 'Drop The Pressure' - Different
PAX & Rui Da Silva 'Touch Me' - Nothing Else Matters
Maur feat. Faber 'Set You Free' - Sola
Love Regenerator x Steve Lacy
'Live Without Your Love' - Defected - Track Of The Week on July 24th
ARTBAT feat. Sailor & I 'Best of Me' - Metaphysical - Track Of The Week on October 2nd
Mr. Tophat 'Time Lapse'
(DJ Tennis Disko Bang Club Mix) - Life And Death - Track Of The Week on March 6th
Bonobo & Totally Enormous Extinct Dinosaurs
'Heartbreak' - OUTLIER - Track Of The Week on October 23rd
Louie Vega & The Martinez Brothers with Marc E. Bassy
'Let It Go' (Dom Dolla Remix) - Defected
Caribou 'Never Come Back' - City Slang
Logic1000 'Perfume' - Therapy
Elderbrook 'Numb' (VIP Mix) - Parlophone/Big Beat
London Grammar 'Baby It's You' (Kölsch Version) - Ministry of Sound
Disclosure ft. Fatoumata Diawara
'Douha (Mali Mali)' (taken from 'Energy' artist album) - Island/Capitol
Paul Kalkbrenner 'Parachute' - B1
Budakid 'Walkman' - Exploited
Cristoph 'Sleepless Nights' - Truesoul
Honey Dijon feat. Hadiya George 'Not About You' - Classic
VER:WEST '5 Seconds Before Sunrise' - AFTR:HRS

Read more...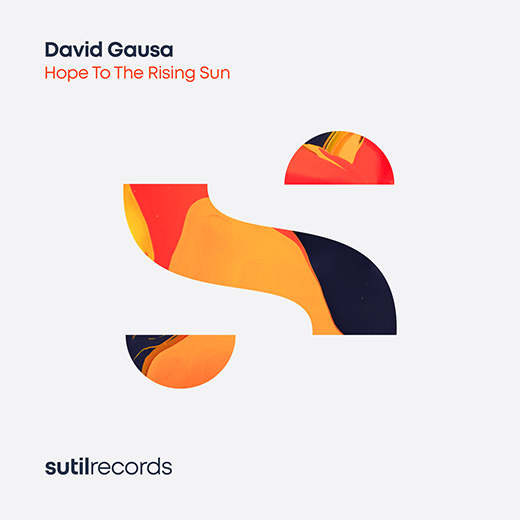 After a 6 year hiatus, SUTIL RECORDS is happy to say that IS BACK! Barcelona's legendary electronic dance label is back with a new era and sound, with a new musical direction and renewed image, and with tons of enthusiasm and desire to face new projects.
Read more...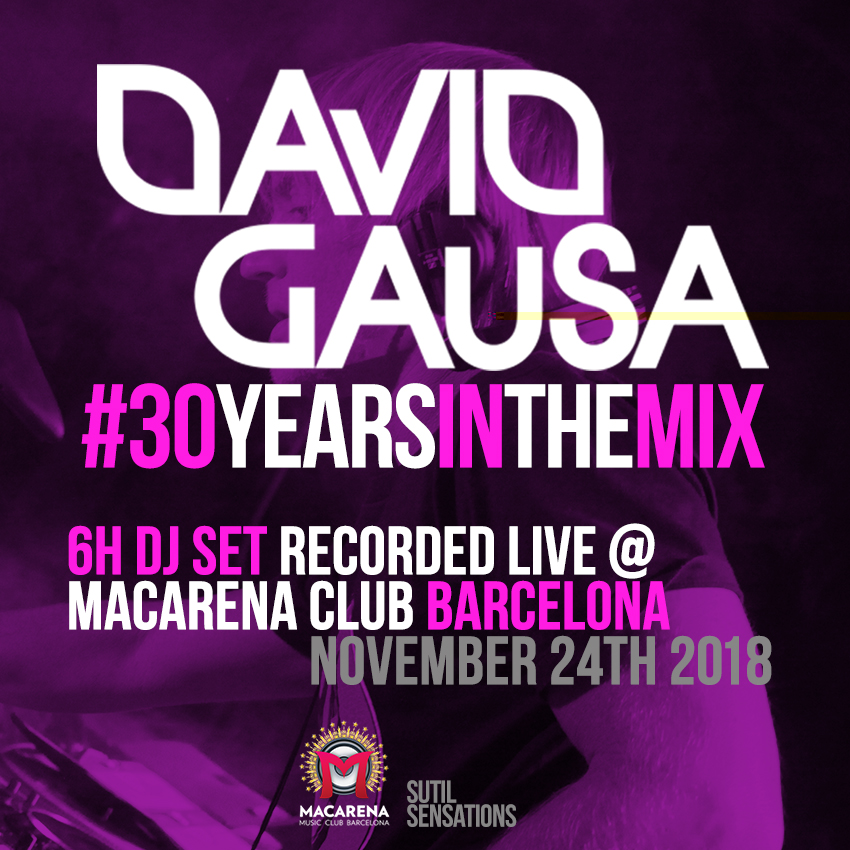 On Saturday, November 24th, 2018, DAVID GAUSA celebrated his 30th anniversary as a DJ performing a 6-hour live DJ set called #30YEARSINTHEMIX - 1988/2018 in the legendary MACARENA CLUB BARCELONA. A session which starts with a selection of great classics, and evolves by merging current sounds with some of the classics that had more influence in him during his career.

As he promised on his radio show, there is a surprise in relation to this DJ mix..., now he wants to share it and make a gift for you!

360 minutes of tremendous #HotBeats and maaaaaaany #CanelaFina (FineCinnamon), definitely a real musical-anniversary journey ;-)
Press play & enjoy!

Listen to it and say what you think on the official DAVID GAUSA's MIXCLOUD page, and if you fancy you can download it below!:




You can also listen to it and leave your feedback on the official DAVID GAUSA's SOUNDCLOUD page: