NEWS
News Feed

DAVID GAUSA AT THE WILLIAMS MARTINI RACING TERRAZZA TEAM IN BARCELONA, CHECK OUT HIS LATEST DJ MIX!

During the Spanish FORMULA 1 GRAN PRIX held in Catalonia, DAVID GAUSA was the

DJ chosen to provide the soundtrack on

WILLIAMS MARTINI RACING TEAM Terrazza, in front of PORT VELL in BARCELONA, playing from Friday 9th to Sunday 11th of May

at different times and

DJ sets from two to three hours.

More than 15,000 people visited the area, and those who visited the Terrazza during his sets, enjoyed a fantastic MARTINI

alongside

the

rhythms

of quality, classy and hot Deep, Tech and Progressive-House. Now you can enjoy a selection of over an hour and a half's music to feel the spirit of his sessions ... Deep and sexy! Enjoy it and share ;-)

Listen/Download and say what you think on the official DAVID GAUSA SOUNDCLOUD page:



You can also listen and leave your feedback on MIXCLOUD:









SUTIL SHOP SPECIAL OFFERS!!

Buy all our products from the new SUTIL SHOP, now with new low prices and very special offers! Head over and find our t-shirts, music (Albums/Singles/EPs) and vinyl at incredible prices!!

Now SUTIL RECORDS and SUTIL SENSATIONS T-shirts from €1 to €5.99, digital singles/EPs with additional info from €0.49 to €1.99, full albums €2.99 and vinyl releases from our catalogue only €1!!

¡ONLY FROM THE SUTIL SHOP!

Access to the Sutil Shop here





DAVID GAUSA AND DAVID TORT HAVE JOINED FORCES AGAIN TO CO-PRODUCE 'DIZZY', WICH WILL BE RELEASED SOON ON SIZE RECORDS, OWNED BY STEVE ANGELLO (SWEDISH HOUSE MAFIA)

DAVID GAUSA and DAVID TORT, who have previously worked together with the projects 'YEAH / MINI OLD' for SUTIL RECORDS and 'AREENA' alongside THOMAS GOLD for DIRTY SOUTH's label, PHAZING RECORDS, now join forces with a House bomb for peak time sets, big spaces and festivals with a tremendous acid line, awesome drops and a powerful break down and build-up.

The project has been played exclusively by STEVE ANGELLO, in many of the most important events and festivals on the planet such as the EDC - LAS VEGAS (USA), SUMMERBUST FESTIVAL - STOCKHOLM (SWEDEN) and many others.

'Dizzy' is still waiting for a final release date, but it's already being posted on the best blogs in global dance and electronic music creating unprecedented anticipation.


Read more to hear audio, watch the teaser video and for more information:


Read more...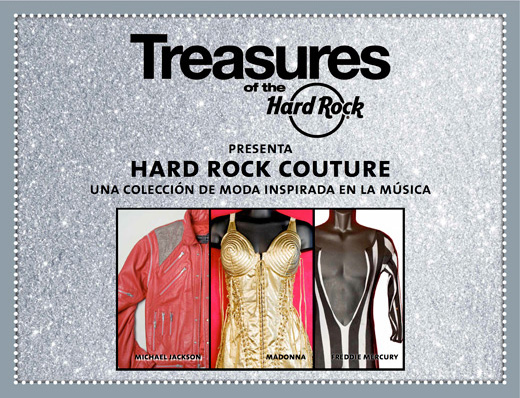 A SPECIAL SET BY DAVID GAUSA FOR THE HARD ROCK COUTURE,
ON THE MOBILE WORLD CENTER IN BARCELONA


On Friday, October 25th, between 18/20h, DAVID GAUSA performs a special set for the opening of the HARD ROCK COUTURE, with a selection of legendary songs from the artists, a must-see exhibition! You'll enjoy a one-off collection, with memorabilia from MICHAEL JACKSON, ELVIS PRESLEY, ELTON JOHN, MADONNA, FREDDIE MERCURY and LADY GAGA to name a few, while listening to their music...

Located in the MOBILE WORLD CENTER on Plaça Catalunya/Portal del Àngel (Movistar building). Furthermore, it's FREE ENTRANCE!!!

For more info you can visit facebook.com/davidgausa and facebook.com/hardrockcafebarcelona.

Hope to see you!!